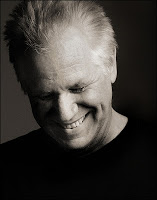 Don Giannatti has been a photographer for nearly 40 years, and has had studios in Phoenix, Chicago and New York. He was a fashion and beauty shooter for the first half of his photographic career, and now adds "Americana" portraiture and travel work to his diverse subjects. He has written three photography books for Amherst Media (avail on Amazon) and taught two highly acclaimed workshops on CreativeLIVE. He lives in Arizona and travels extensively throughout the West and Northwest. He is also a designer who specializes in working with small businesses and photographers. Find our more about Don and his work by visiting his website and his blog.
Don Giannatti recommends the work of Scott G. Toepfer.
You can also subscribe to the show via iTunes by clicking here.
Or you can directly download the MP3 file by clicking here or stream using the player below.
And take advantage of the a 14-day free trial of Squarespace to create your own photo website and blog. Click below to get started.